Shown above with a pair of CoolCat fans (available separately).
CoolCat started with a clean sheet of paper, and the result is this beautiful Aluminum radiator for Series I E-Type. This radiator will cure your cooling system issues. All brazed aluminum construction assures the maximum possible heat transfer. This radiator is designed to mount precisely in the Series I engine bay...the original shroud will bolt right up, the original radiator mounts will bolt right up. Hose fittings are compatible with your factory hose set.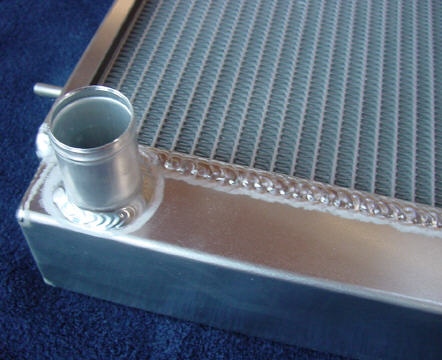 Precision welding.
The best value for your E-Type, available exclusively from CoolCat Express Corp.