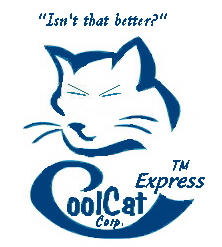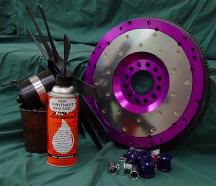 At CoolCat Express, we want satisfied customers. Our customer service policy is as follows:
Any item may be returned for full refund within two weeks of purchase, provided that it is returned in as-new condition. No restocking fee will be charged, but the purchaser is responsible for all postage.
All mechanical items are warranted to be free from defects in material and workmanship for 90 days (fans guaranteed 2 years), provided that they are used in the intended application. CoolCat Express Corp. will refund the full purchase price of any defective item, or provide a suitable exchange at our discretion. The customer is responsible for all additional costs, including postage, installation, removal, and consequential damages. The part must be returned to us for inspection at the customer's expense.
Where a part is covered by a manufacturer's warranty, the manufacturers warranty will supersede ours.
No warranty will apply in the case of parts used for racing applications.
Item must be returned to us for inspection at the customer's expense.
Chemicals, tools and sundries are not warranted by CoolCat Express Corp.
Mechanical repairs can be dangerous. The customer is advised to refer to the auto manufacturer's shop manuals prior to undertaking any repair, and and is solely responsible for taking appropriate safety precautions. If the customer is not experienced with auto repair, seek suitable assistance.
Our applications are specific. If we say an item is for "race use only", then the customer is advised not to use that item for street applications.
Privacy: We do not retain your credit card information. While this may be inconvenient, this is for your safety. We do not sell our mailing lists or customer contact information.
CoolCat